Answered by: Maulana Mustafa Umar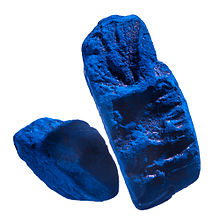 Question
Is Blue #2 halal?
بِسْمِ اللهِ الرَّحْمنِ الرَّحِيْم
In the name of Allah, the Most Gracious, the Most Merciful
Answer:
Blue #2 is an ingredient known as Indigo Carmine which is an organic salt derived from indigo dye [which is blue]. This appears to be different from Carmine or Cochineal which is derived from scale insects. Therefore, if it can be verified that Blue #2 is not derived from insects but rather from plants, it would be permissible to eat.
[see https://en.wikipedia.org/wiki/Indigo_carmine]
Only Allah knows best
Written by Maulana Mustafa Umar
Checked and approved by Mufti Mohammed Tosir Miah
Darul Ifta Birmingham